As of Month DD, YYYY, People's United Bank is now part of M&T Bank. Learn what to expect and what's ahead for you & M&T.
For now, it's banking as usual with the same friendly faces.
Get to know M&T Bank

On Month DD, YYYY, People's United Bank merged with M&T Bank. Visit this page for regular updates, and we'll keep you in the know as your accounts, services and systems transition to M&T. Learn more about M&T

Watch for M&T green

Watch for updates from M&T in your mail and email. You can review your contact information online at peoples.com, by visiting your local branch or calling 1-800-894-0300.

Review your Welcome Guide

We expect to complete our transition in 2022. You'll receive a comprehensive transition guide ahead of time to help you prepare.

Updates to your account

Account and service changes will take place in 2022. New debit cards, account numbers and credit cards, if applicable, will be sent about two weeks ahead of the final transition.
Keep banking as you normally would.
Visit your local branch
Use your usual ATMs and now also M&T ATMs
Use your existing checks, debit and credit cards
Pay your existing loans
Continue to use digital banking.
Bank online at peoples.com and through the People's United Mobile Banking App
Your login credentials remain the same
Direct deposit, Social Security and pre-authorized payments/transfers will continue
Call People's United at

1-800-894-0300

Stop by your local branch
Watch for the M&T green in your mail and email
Bookmark this page and check back for regular updates
Help Center
Questions about M&T Bank?
Together We Can
At M&T Bank, you and your community are at the heart of everything we do. See how we're working to create the right opportunities for the people we serve.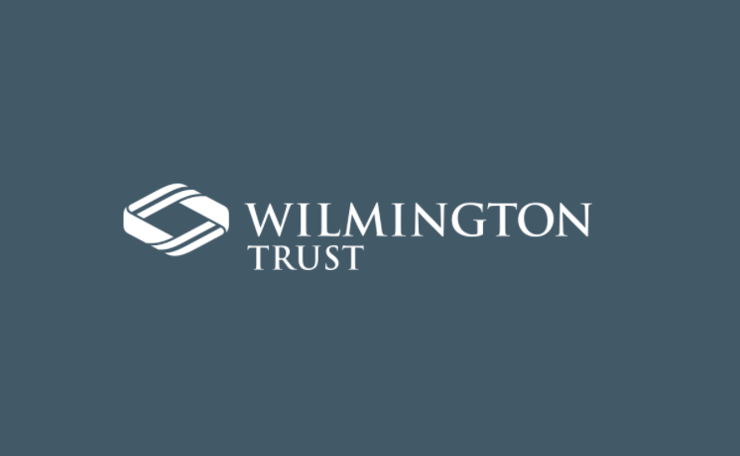 Wilmington Trust - Member of the M&T Family
Guiding generations of families
Wilmington Trust* has been helping business owners design and execute transition and wealth transfer plans for more than a century.** Backed by the resources of one of the nation's leading U.S.-based, commercial bank holding companies, M&T Bank, we bring a high level of skill and experience to every relationship we serve. We offer advice, guidance, and solutions to business owners through every phase of your journey—from starting out, growing the business, and eventually transitioning it.
* Wilmington Trust is a registered service mark used in connection with various fiduciary and non-fiduciary services offered by certain subsidiaries of M&T Bank Corporation including, but not limited to, Manufacturers & Traders Trust Company (M&T Bank), Wilmington Trust Company (WTC) operating in Delaware only, Wilmington Trust, N.A. (WTNA), Wilmington Trust Investment Advisors, Inc. (WTIA), Wilmington Funds Management Corporation (WFMC), and Wilmington Trust Investment Management, LLC (WTIM). Such services include trustee, custodial, agency, investment management, and other services. International corporate and institutional services are offered through M&T Bank Corporation's international subsidiaries. Loans, credit cards, retail and business deposits, and other business and personal banking services and products are offered by M&T Bank, Member FDIC. 
** Wilmington Trust traces its roots to the founding of Wilmington Trust Company in 1903.
Investment products are not insured by the FDIC or any other governmental agency, are not deposits of or other obligations of or guaranteed by Wilmington Trust, M&T Bank, or any other bank or entity, and are subject to investment risks, including the possible loss of principal amount invested.
Update your contact information.
Please log in to People's United online banking as soon as possible to make sure your name, address, email or phone number is up-to-date, so you'll receive any account information—including your new debit card(s) and checks. 
Log in to People's United Online Banking
Use the blue tool bar at the top of sceen and click on ...More, then choose Customer Service
Under Settings, select Contact Information and verifty that all the phone numbers listed are correct. Click change and make the necessary updates
Click submit and follow the security prompts
Return to the Settings list and select Street Address.Verify that all street address are correct. Click change and make the necessary updates
After your updates are made, click submit and follow the securtiy prompts
Read news about the merger.
Check out all of the of the past news related to People's United becoming part of M&T Bank.
People's United is Now Officially Part of M&T Bank (MM/DD/YY)
Regulatory Approval Press Release (MM/DD/YY)
As of October X, 2021, Peoples United Bank, N.A. (PUB) has been acquired by M&T Bank, and former PUB branches and most services will operate as a division of M&T Bank until the integration of the banking functions can be completed, which is anticipated to happen in early 2022.