Spotlight on Rockville, MD
From restaurants to retail, shop all your local Rockville, Maryland favorites here!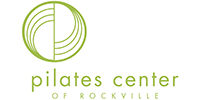 In addition to its strengthening and toning benefits, did you know Pilates can help improve your posture and relieve pain? The nationally certified instructors at Pilates Center of Rockville, Maryland, are here to offer the knowledge, guidance and support to help you feel like your best self.