Spotlight on Baltimore, MD
From restaurants to retail, shop all your local Baltimore, Maryland favorites here!
From the raw local honey to the hand soap, this South Baltimore business is all about handcrafted products with purpose. Hon's Honey was founded as a social enterprise to support, empower and equip women in Baltimore as they work to rise above life's challenges.
Do mocktails have to be boring? Nope! From the Strawberry Basil Smash to the Rosemary Vanilla Lemonade, each nonalcoholic beverage crafted by Nope is formulated for festivity and bubbling with botanical flavors. Order yours online today. 
Baltimore is famous for seafood – so that's how you know the famous crab cakes at Nick's Fish House are next level. Reserve a table at this Port Covington waterfront restaurant to give them a try along with other delicious dishes, like Maryland gumbo and lobster egg rolls.
For more than 75 years, the goal at Boordy Vineyards has been to give expression to their beautiful grapes by producing wines of originality and personality. See (and sip) for yourself at the winery in Hydes, MD, or sign up for Boordy's Landmark Wine Club to have their finest selections delivered to your door all year long. 
Not only are Mouth Party caramels made with a four-generation-old family recipe, but they're also made with love. With the sale of each delectable confection, a portion of the procedes goes toward making a meaningful difference in the fight to end cancer. Shop online to order your sweets today – and know that you're helping a great cause. 
This Elkridge, MD, boutique bakery is a two-time winner of the Cooking Channel's Cake Hunters. And if that's not sweet enough, Kupcakes & Co. is also known for their Pay It Forward program, through which they have donated more than $30,000 to support the Howard Country General Hospital.
The mission at Charm City Run is to inspire and move the human spirit, one sole at a time. Head to one of CCR's six Maryland locations to get fitted for your perfect running, walking or hiking shoe – and while you're there, check out all the training programs they have to offer. 
Based in Ocean City, MD, George's craft cocktail mixes are created by the bartender for the bartender using the freshest all-natural ingredients. From bloody marys to margaritas, look out for their full line of mixes at your nearest grocery or liquor store. 
Using the best ingredients and supporting local farmers whenever possible, The Charmery features ever-changing seasonal ice cream flavors, specialty sundaes, hand-spun milkshakes and floats. Satisfy your sweet tooth at any of their four Maryland locations. 
Since 2003, the Dollhouse Boutique has been committed to not only providing fashion that ranges from couture to simple staples, but also offering local designers a platform to showcase their collections. Get ready to shop 'til you drop at the Baltimore, MD, location in the heart of Mount Vernon.
The mission at Pure Raw Juice is to make healthy eating a habit everyone can adopt. Swing by any of their locations in the Baltimore, MD, area to try out popular menu items like the electric pink pitaya bowl or the almond butter cup smoothie.
At Dangerously Delicious Pies in Baltimore, MD, the pies are just that – so dangerously delicious that you can have them for breakfast, lunch and dinner. Stop by the O'Donnell Street location to choose from quiches, savory pies, fruit pies, cream pies, pancake pies and more!
From the lip liners to the false lashes, each makeup product at KiKi Thunda Cosmetics is designed to last all day – no need to reapply! Check out the entire line of products named for the people, places, and things that make Baltimore the "Charm City."
Not sure where to start when looking for running or racquet-sport shoes? The educated staff at Baltimore's Holabird Sports is here to help you find the right shoe among their 2,000+ pairs of Brooks, Hoka, Under Armour, and more.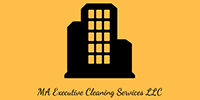 From dance studios to car dealerships, MA Executive Cleaning Services offers cleaning and sanitation services for businesses big and small – as well as housecleaning and other residential services. If you're in Pennsylvania or Maryland, check out their offerings to find the right package for your home or business.
Shea Radiance is an inclusive beauty brand based in Baltimore, MD, that supports and promotes financial independence for woman globally. Every product – from hair conditioner to body wash – is made from simple, wholesome ingredients sourced from women-led supply chains in Benin, Ghana and Nigeria.
Baltimore-based Thread Coffee was formed in 2012 by three coffee-loving friends who wanted to find a way to stand in solidarity with different social movements around the world. The team at Thread works to create relationships directly with farmers, ensuring that producers receive a fair price for their beans and that their coffee is grown in a way that's good for both the environment and the community. Pick up a bag of beans or a can of their signature nitro cold brew today.